Jennifer Lagier's work has been published in U.S. and international anthologies, journals and e-zines. Her books include Coyote Dream Cantos (Iota Press, 1992), Second-Class Citizen (Bordighera, Inc., 2000), The Mangia Syndrome (Pudding House Publications, 2005), Fishing for Portents (Pudding House Publications, 2008), Agent Provocateur (Paisano Press, 2012), Hookup With Chinaski (Paisano Press, 2013), Penetrating the Mist, (Green Fuse Poetic Arts, 2013), Camille Vérité, (FutureCycle Press, 2014), Where We Grew Up, (FutureCycle Press, 2015) and Camille Abroad, (FutureCycle Press, November 2016). Harbingers, was published in late summer 2016 by Blue Light Press. FutureCycle just published her chapbook,Camille Mobilizes. Her newest book, Trumped Up Election, is scheduled to be published in September 2019 by Xi Draconis Books, https://xidraconis.org/.
One of her books, Scene of the Crime, was a Helen Kay Chapbook Poetry Prize co-winner and is available for purchase from Evening Street Press.
Jennifer was nominated for the 2012 Pushcart Poetry Prize for her poem "Fifties Flashback" which was published in Song of the San Joaquin. In 2013, she won an Honorable Mention in the Voices Israel Ruben Rose Poetry Contest. On Sept. 30, 2016, Jennifer's poem "Room With A View," was nominated for a Best of the Net Award by Diverse Voices Quarterly: http://www.diversevoicesquarterly.com/2016/09/2016-best-net-nominations/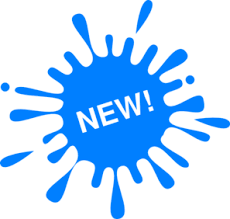 Jennifer's newest book, Like a B Movie, published in February 2018 by by FutureCycle Press, is now available from Amazon.
Look for Jennifer's work in the new anthologies Of Burgers and Barrooms by Main Street Rag, Unmasked: Women Write About Sex and Intimacy After Fifty and Silent Screams: Poetic Journeys Through Addiction & Recovery.
Jennifer owes her Italian American heritage to her grandparents, Joseph and Clementina Peini. She has served as Area Coordinator for California Poets in the Schools, helps coordinate the Monterey Bay Poetry Consortium Second Sunday Reading Series, and is a member of the Italian American Writers' Association and the Rockford Writers Guild. She co-edits the Homestead Review and maintains the web sites for The Monterey Poetry Review, Ping Pong Free Press and misfitmagazine.net.
Buy Jennifer's Books from Amazon
Read a 10 Question Interview with Jennifer
Read more information about Camille Abroad
For more information: http://en.wikipedia.org/wiki/Jennifer_Lagier
Contact:
jenniferlagier-poet@yahoo.com